Criminal Justice A.A. [Online]
An Associates of Arts degree in Criminal Justice prepares you for future careers in a variety of law-related support positions or for pursuit of a bachelor's degree in criminal justice.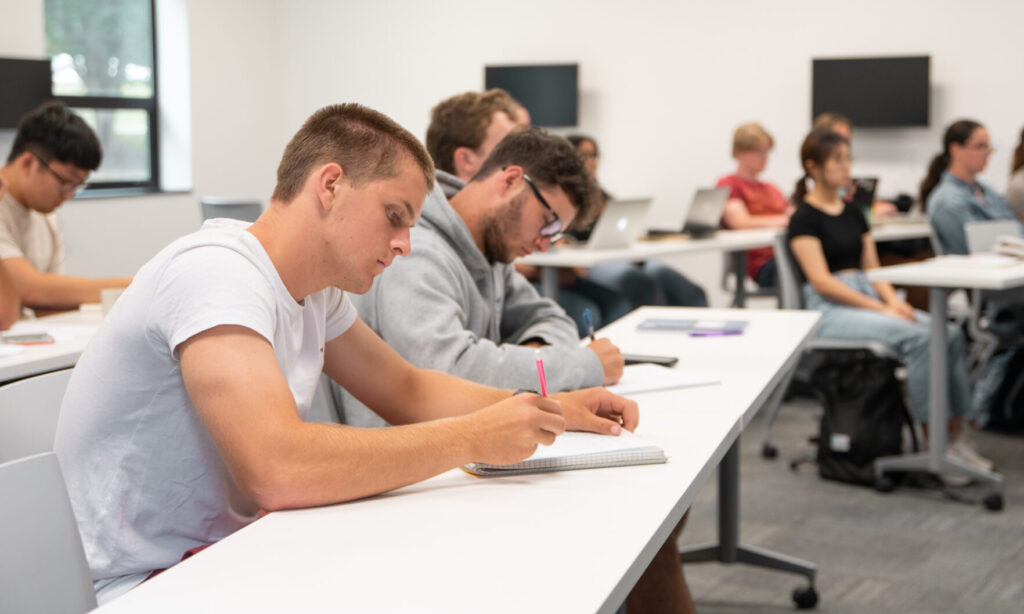 Why Criminal Justice A.A.?
This program addresses the processes of law enforcement, the legal system, and the penal/correctional system. It pointedly addresses issues of diversity, ethics, and biblical anthropology as they relate to the complexities of criminal justice.
Associate's Degree in Criminal Justice from Cairn
Get an inside look at our Criminal Justice Program
There are over 70 unique programs at Cairn to choose from! Not sure if this is the best program for you? Here are some more details to help you decide.
of students who apply for financial aid receive funds
In possible merit scholarships available for each student
scholarships and awards available
While the cost of a Cairn University education is competitive with similar institutions, we realize you may need financial assistance to take this journey.  You are not alone. 97% of our full-time undergraduate students receive some form of financial assistance. 
Chris Lloyd served as the Director of the Cairn University Office of Safety and Security from 2009-2022. Prior to this position, Lloyd worked with his alma mater, Villanova University, and Bucks County Community College in various Safety and Security Administrative roles. In addition to his role of Safety and Security Director, Chris Lloyd teaches undergraduate Criminal Justice courses at Cairn, drawing on his education and vocational experience in the field.
In addition to teaching politics courses at the University, Greg Shaller is the president of The John Jay Institute, a one year program that "prepares principled leaders for faith-informed public service." Greg previously served as associate professor of politics at Colorado Christian University, where he taught from the fall of 2009 until May of 2017. At Colorado Christian, Greg developed a political science major in the fall of 2011, which now has over 45 students in it.
Additionally, Greg is a fellow at the Centennial Institute, Colorado Christian University's public policy think-tank. His work with the Centennial Institute includes writing for their blog and in their monthly policy review, The Centennial Review. He also assists with the planning and coordination of the Centennial Institute's Western Conservative Summit, a summer conference which is attended by over 3,000 people annually.
Greg has also taught at Villanova University and St. Joseph's University in Philadelphia. He is pursuing his PhD at the University of South Dakota.
Cairn Online Frequently Asked Questions​
Ready to take the next step? You can apply today!