Nonprofit Leadership M.S. [Online]
The Master of Science in Nonprofit Leadership program equips leaders like you with resources and training in financial management, fundraising, decision making, and organizational effectiveness, so your nonprofit can expand its reach and effectiveness.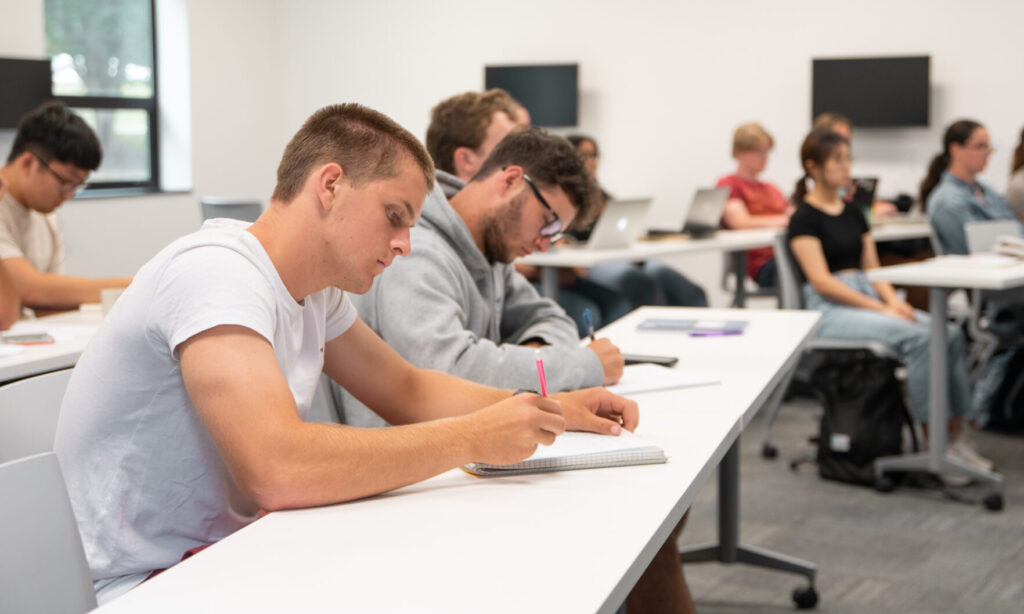 Why Nonprofit Leadership?
The M.S. in Nonprofit Leadership prepares students to be effective leaders, not just managers, of nonprofit organizations.  The program combines organizational leadership courses with nonprofit management and strategy courses to prepare leaders to direct nonprofit organizations, social ventures, and other agencies with innovation and excellence.
The Cairn Online MBA has been designed with input from our expert faculty in the School of Business, ensuring you graduate with the in-demand skills and knowledge that employers are looking for. The program requires 21 credits from the core curriculum courses, 6 credits from leadership courses, 6 credits from electives in nonprofit leadership, and 6 credits in Bible/theology courses. View a sample curriculum sheet for a snapshot of the courses you will complete.
Nonprofit Leadership from Cairn
Get an inside look at our Nonprofit Leadership Program
There are over 70 unique programs at Cairn to choose from! Not sure if this is the best program for you? Here are some more details to help you decide.
of students who apply for financial aid receive funds
In possible merit scholarships available for each student
scholarships and awards available
While the cost of a Cairn University education is competitive with similar institutions, we realize you may need financial assistance to take this journey.  You are not alone. 97% of our full-time undergraduate students receive some form of financial assistance. 
Yunn Kang serves as Cairn University's Sr. VP for Finance and teaches courses in accounting, finance, tax, auditing, applied statistics, international business, and creativity and innovation.
A former Certified Public Accountant, Yunn Kang came to Cairn after a career serving as finance manager for a retail chain, Director of Finance for a healthcare provider, and several years in public accounting as an auditor and consultant for KPMG LLC, a US audit, tax, and advisory services firm. While at KPMG, he audited clients in healthcare, telecommunications, and biotechnology, in addition to consulting for financial services firms and banks.
He is also ordained as a pastor and has served as a pastor at local Presbyterian churches.
Joe Miller is a licensed attorney and seasoned entrepreneur. Prior to coming to Cairn, his law practice served businesses, non-profits, municipalities, and the general public. Additionally, he's worn hats as a town supervisor, board director, and certified attorney for children. He's enthusiastic about helping entrepreneurs turn their ideas into opportunities. Together with his wife Stephanie he has 4 future Highlanders currently aged 12 and under.
Cairn Online Frequently Asked Questions​
Ready to take the next step? You can apply today!