One Life students are invited to attend an Experience Cairn Day designed just for them!
Come experience Cairn's unique offerings and opportunities by talking with faculty and staff, visiting classes, touring a residence hall, and a special opportunity to personally connect with our University President Dr. Todd Williams.
Interested students should contact your One Life directors or Cairn Admissions Counselor for details and registration for this exciting event.
Experience Cairn Day Itinerary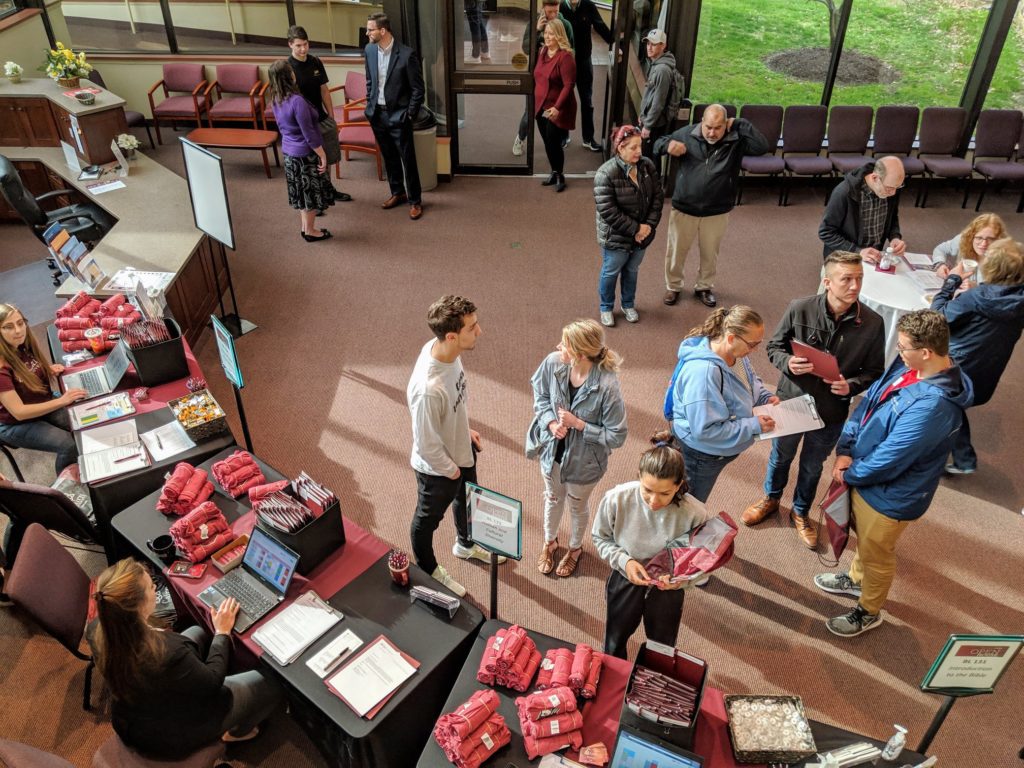 8:30 AM
Check-in & Welcome Session
Begin your campus visit with a continental breakfast in the Stearns Lobby and a time to meet with faculty and staff.
Experience Cairn Day officially kicks off at 9 am with a brief word from the University president and the Assistant VP of Enrollment.
9:30 AM
Meet Our Professors
Meet with faculty from our various schools and departments to learn more about your specific academic interests.
10:30 AM
Student Life Presentation & Chapel
Learn about everything the Office of Student Life has to offer; then join the rest of the Cairn community for a time of worship.
11:40 AM
Lunch
Join our student body for a complimentary lunch in the Furman Dining Commons.
Student-athletes can tour our athletic facilities and meet with coaches over lunch.
12:45 PM
A Word from the President
Hear from Cairn University President, Dr. Todd J. Williams.
Personalized Options
Class Visits (Students only, 1:15–2:30 pm)
Financial Aid Information (1:15–2:15 pm)
Dessert Reception (1:30–3:30 pm)
Admissions Information (2:30–3:30 pm)
Tour Residence Halls (2:30–3:30 pm)
Meet with representatives from the School of
Music and Student Life (2:30–3:30 pm)
*Overnight Experience Cairn Day Option
During select Experience Cairn day events, high school seniors have the option to stay overnight on campus. Shadow a current student, participate in fun Student Life activities, and stay the night in a residence hall for an even deeper look into the Cairn experience.
Overnight accommodations are limited to students and are filled on a first-come basis. Parents/guardians can view a list of local hotels here. 
Friday, 4:30 pm Overnight Check-in & Connect with Student Host
5 pm Complimentary Dinner
7 pm Student Life Event
9 pm Free Time with Host
Saturday, 8 am Complimentary Breakfast
9:30 am Pick Up
For more information or assistance with scheduling a visit, please email [email protected] or call 215.702.4235.