According to William Shakespeare, "the course of true love never did run smooth." The same could also be said of the course of a University education. It is a hard process, often filled with ups and downs, but in the end, it is worth it.
On Wednesday, February 4, Cairn University welcomed back three music alumni to chapel. Read their stories and view the chapel to see how God has used Cairn to shape the lives and paths—including rocky paths!— each of these alumni have travelled. All speak to the value and unique path of a Cairn University education.
---
"I entered Cairn University on probation…"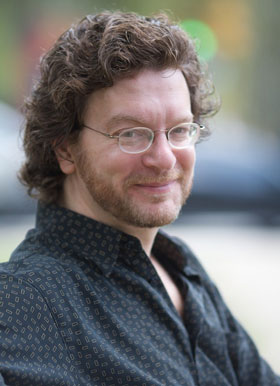 It may be surprising to hear these words from alumnus Kile Smith in a recent chapel interview, given the things he has accomplished.
Kile Smith ('80), is a composer in residence for Lyric Fest, the Helena Symphony, and the Church of the Holy Trinity on Rittenhouse Square in Philadelphia. Some of his recent commissions include works for the Pennsylvania Girlchoir, the Association of Anglican Musicians, Cairn University, organist Alan Morrison, and the Episcopal Cathedral of Boston. Kile has also composed for the Philadelphia Orchestra's Concertmaster David Kim and Principal Horn Jennifer Montone.
Branching into another musical realm, Kile is a classical host for WRTI, a Temple University-based classical station and their programs "Now Is the Time," and "Discoveries from the Fleisher Collection." He writes for both the Broad Street Review and WRTI. Kile and his wife Jackie ('79) live in Philadelphia and have three daughters. Kile's journey is a great source of inspiration not only for musicians but for any student who has ever wondered how a dream and the real world will coalesce.
---
"Sometimes God takes halfhearted choices that you make…and he honors them."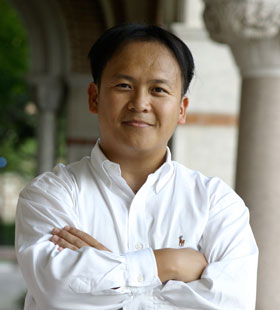 In an alumni chapel interview, it was surprising to hear how Thomas Hong came to Cairn University (under the assertive influence of his mother), and also moving as he revealed a transition in his maturity and came to view his family not as a selfish son, but a more caring young man.
Thomas graduated from Cairn University in 1995 with a degree in Piano Performance, and then continued his studies at Temple University, Curtis Institute, and Rice University. A very successful conductor all around the United States, he has conducted countless concerts including classical, community, educational, and pops concerts. Currently, he is the Music Director of the Mansfield Symphony Orchestra in Ohio and Interim Director of the University of Pennsylvania Symphony Orchestra. Hong has been the recipient of numerous awards including the Leopold Stokowski Fellowship, the Whitaker Fund for Opera, and a fellowship by the Brahms society of Baden-Baden.
Thomas is married and has one daughter. He and his family reside in Philadelphia.
Be sure to watch the video from the chapel service and hear Tom tell his story, including an emotional tribute to his family and time at Cairn University.
---
"I am grateful for the opportunities that God has given me to share my love for Him and for music with my students and my church family."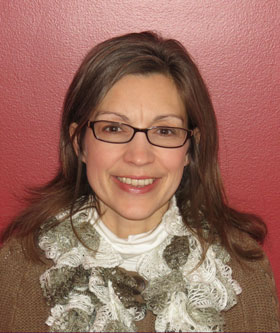 Professional, practical, and extremely personable, Valerie Ehko told an audience of Cairn students recently about the impact that hearing Chopin's Nocturne, Op. 9: No. 2 in E-flat Major made on her the first time she heard it. Clearly inspired to pass on inspiration musically to other students, Valerie has done so while fulfilling a variety of roles.
Valerie graduated from Cairn University in 1993 with a degree in Music Education. While at Cairn, she met and married her husband, Jeff. They have four children, and they all serve the Lord together at Cornerstone Bible Church in Greencastle, Pennsylvania where Jeff pastors.  Valerie is actively involved in the music ministry at church through organization, playing the piano, and singing. Valerie has been teaching piano privately for twenty-one years and presently has twenty-two students.