Our New Labs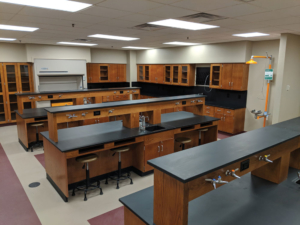 To support our newly launched biology programs, funds raised through the Forward campaign have assisted in creating two new laboratory spaces. In addition to biology, these labs are also properly equipped for the teaching and practice of chemistry. Teaching chemistry supports the study of
biology and the development of future programs.
Want to read more? You can learn more about the new labs, the second annual student scholarship reception, and our most up-to-date giving numbers in the Winter/Spring 2019 edition of Cairn magazine.