Bible A.A. Degree Completion [Online]
Built on a strong Bible curriculum, this program prepares students with a foundation in scripture and theology while also giving a broad and wide-ranging general education appropriate for further undergraduate study or for a career.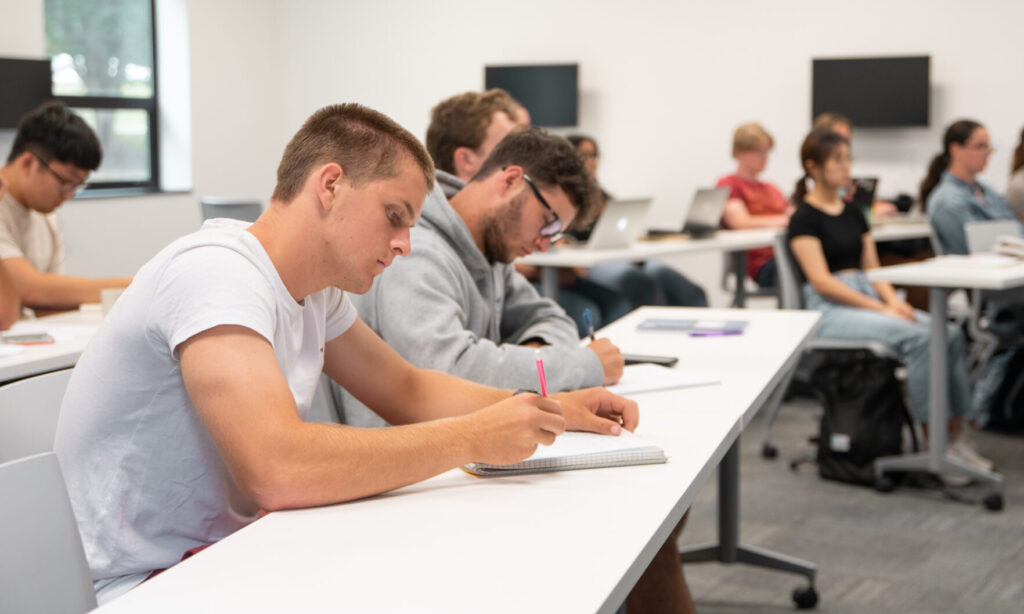 Why Bible A.A. Degree Completion?
The associate's degree program in Bible is designed to educate students in an accelerated and accessible format. The program focuses on courses in biblical and theological studies and general education. If a student elects to remain at Cairn for further study, this program integrates seamlessly into other Degree Completion programs.  Upon successful completion of this program, the student receives an Associate of Arts degree.
Online A.A. in Bible from Cairn
Get an inside look at our Bible Program
There are over 70 unique programs at Cairn to choose from! Not sure if this is the best program for you? Here are some more details to help you decide.
of students who apply for financial aid receive funds
In possible merit scholarships available for each student
scholarships and awards available
While the cost of a Cairn University education is competitive with similar institutions, we realize you may need financial assistance to take this journey.  You are not alone. 97% of our full-time undergraduate students receive some form of financial assistance. 
Dr. Brian Luther teaches various Bible classes, including Pentateuch, Old Testament, wisdom literature, and the Gospels.  His research interests include ancient Jewish and Christian biblical interpretation, as well as interpreting and applying biblical narrative today.
Before pursuing biblical studies, Dr. Luther earned his doctorate in electrical engineering.  Among more serious pursuits, this background prepared him to coach a high school robotics team, an opportunity that he looks forward to having again someday.
Gregory Parker Jr. joined the School of Divinity faculty in 2022. He teaches courses in systematic theology at both the undergraduate and graduate levels, including Triune God, Narrative of Redemption, and Life and Calling.
After graduating from Cairn University in 2013, Greg pursued graduate school in theology, receiving an MDiv and a ThM from Gordon-Conwell Theological Seminary in South Hamilton, MA.
He completed his PhD in systematic theology at the University of Edinburgh under the supervision of James Eglinton. His dissertation focuses on the relationship between the dogmatics and ethics of the 19th century Dutch Reformed theologian, Herman Bavinck. He also played lacrosse for the University of Edinburgh.
In addition to teaching, Greg loves Philadelphia sports, hanging with friends and family, and advocating for Tame Impala.
He is delighted to be teaching at Cairn because, in his words, "Students here are guided toward a different path than that of the world, but it is the glorious and narrow path that all Christians are called to walk—one in which we 'cleave to God' (Ps. 73:28) and make much of his love."
What Our Students Have To Say
Cairn Online Frequently Asked Questions​
Ready to take the next step? You can apply today!